Andrew Davies
Chief Operation Officer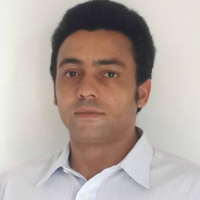 Business transformation

Restructuring and turnaround

Integration

Growth strategy

M&A transaction support
MBA, University of London
Andrew is responsible for overall strategy and focuses on Business and Commercial Development services for our clients, aiming to deliver performance and value.
He has 20 years of experience in the retail, hospitality, leisure sector, and Luxury Yachting industries covering a wide range of Sales and Marketing posts while operating in London, France, Spain, United States, Canada and South East Asia –  This has given him tremendous exposure in the world of Business.
Atlas Digital Consulting comes up with real world solutions that work and are able to scale.
Atlas Digital Consulting has at its core a grass roots approach to Business that emanates from Andrew's early working  life as a  "Barrow boy" who started his career on the market stalls of East London and then working his way up to multinationals such as; Carpet Right, Arcadia Group, Fullers, Thistle, and Marriot.
He has a heritiage that provides our team with great versatility and a street traders robust commercial spirit.
Andrew knows instinctively what can be sold, where, how and to whom.
feedback form
If you'd like a free consultation, please start by completing the form: